Joe Budden is addressing the rumors that two of his co-hosts, who have been noticeably missing in action, are leaving his show, the Joe Budden Podcast. Rory and Mal have been rumored to be on an extended break from the show, and some rumors have even suggested that they are departing the show, which has become a staple in the hip hop community.
The podcast is a spinoff from Joe Budden's media personality, and it deals with a variety of controversial topics in the industry and has even featured exclusive news and interviews involving the main players of hip hop.
However, the entrepreneurial venture has not been without hiccups, and the latest rumors about the co-hosts seem to be another hiccup. Both of the co-hosts were missing from the last episode, and one show had to be canceled, which fans speculated that had to do with the co-hosts leaving.
However, Budden, in a recent episode of the podcast "Tea Leaves," appeared on the show with interim co-hosts Ice and Savon and seemed to insinuate that this long-time collaborator will return, but when is the question to be answered.
Joe Budden said, "I''ll eliminate some of the suspense," begins Joe, sixteen minutes into the podcast- "This is Rory's seat, and this is Mal's seat. Whenever they feel like returning to their seats, then they'll return to their seats. And then what will happen is the same thing when your star player comes back to the team."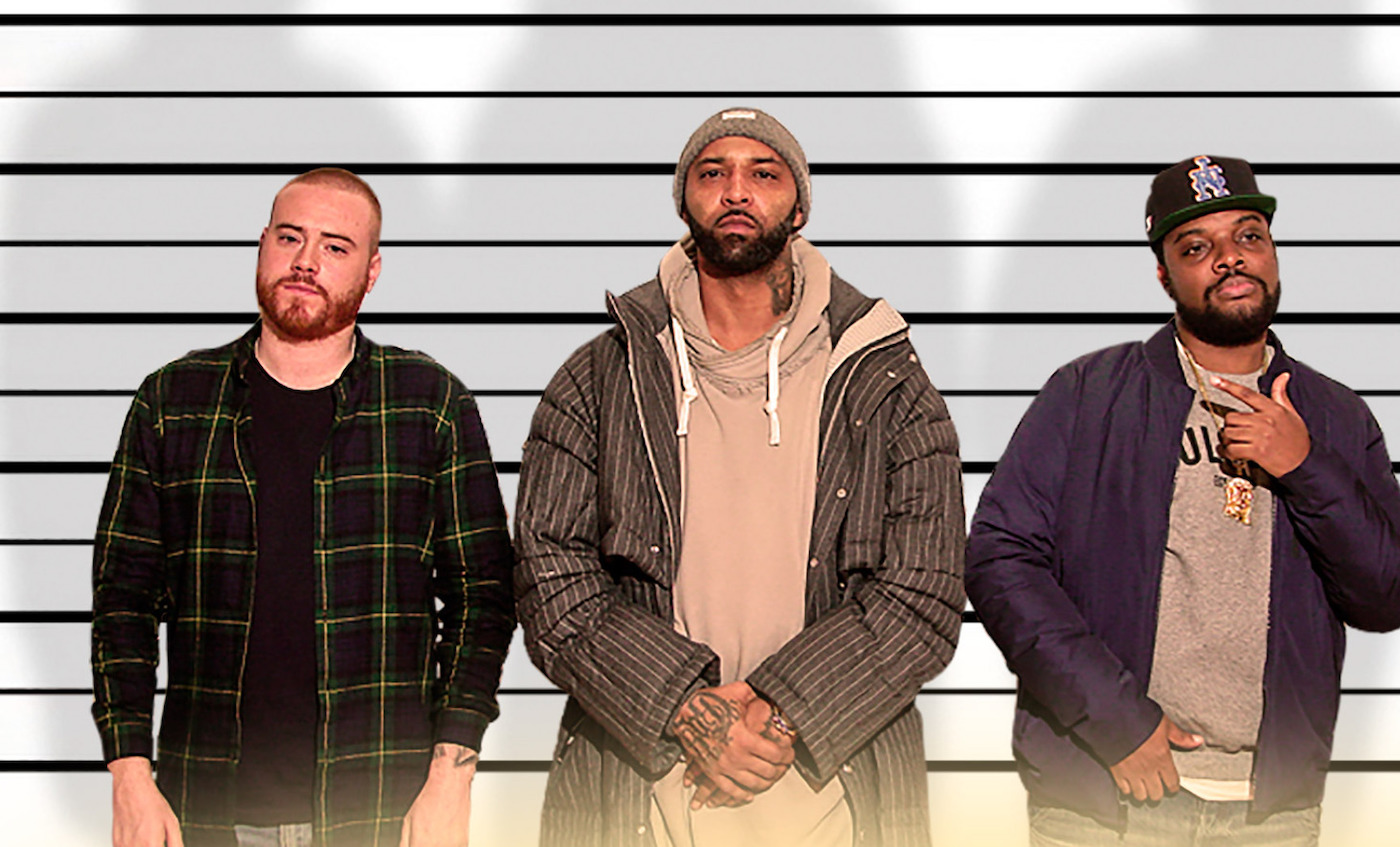 The former Slaughterhouse rapper admitted the show was experience turmoil and said he "loves when podcasts go through this type of turmoil," as it "shapes character." He also admitted that he was blindsided by how things have taken place and said he does love his co-hosts Rory and Mal like brothers. "Sometimes in friendship and business, everyone needs to take a step back and go their respective corners. Sometimes everyone's perspectives and perception on how to go about that and how it should be executed is different."
It seems that Joe Budden and the hosts butt heads on how to approach execution on the show. Parks, who was also on the show, also offered his opinion as he noted that friendship and business can be challenging to balance and sometimes needing lawyers and management mediators to intervene.
"I been doing business with Joe Budden for a very long time. I don't come to you with business shit, because we have to keep doing shit….other people should probably have somebody else to talk to you, or one of your professionals."
Parks also said that Rory and Mal's "beef" is not about finances, to which Budden quickly jumps in to say there is no beef. "It's not a beef. Nobody has communicated a beef. What they have communicated to me is something is wrong. Whether that be in our friendship, how we're speaking to eachother, the respect level."
Budden doesn't speak further on the issue and skirts around the finer details, even being cryptic at times. Meanwhile, the social media pages of Rory and Mal have not hinted at any issues, nor did they address them.
Share this: