Spice, Rihanna, and Nicki Minaj on the same song would be historic.
There have many stand-out female deejays in the dancehall genre over the years. What hasn't really happened is collaboration, and this is something the current Queen of Dancehall hopes to fix. She expressed her earnest desire to have a collaborative track that would feature some of the best female talents of the Caribbean.
Spice was speaking with Charisma Deberry during an Instagram Live interview with Essence Magazine. Deberry is the magazine's Social Media Director. The Love and Hip Hop Atlanta star, who is riding off the success of her latest track, "Go Down Deh," has high ambitions for the collaboration as well as he wants to include Jamaica, Barbados, and Trinidad and Tobago. She gave a glimpse of who she would like to work with, and as she stated, her list is long.
"So I would like to collab with a lot of females. You know my dream collab is Rihanna, Beyonce, Nicki Minaj, you name it. My list is very tall," she said. She added that she was proud of the progress that women have been able to make not just in dancehall but other genres like hip-hop as well. Now that so many women are doing well, she believes it's time they came together to deliver a track for the fans.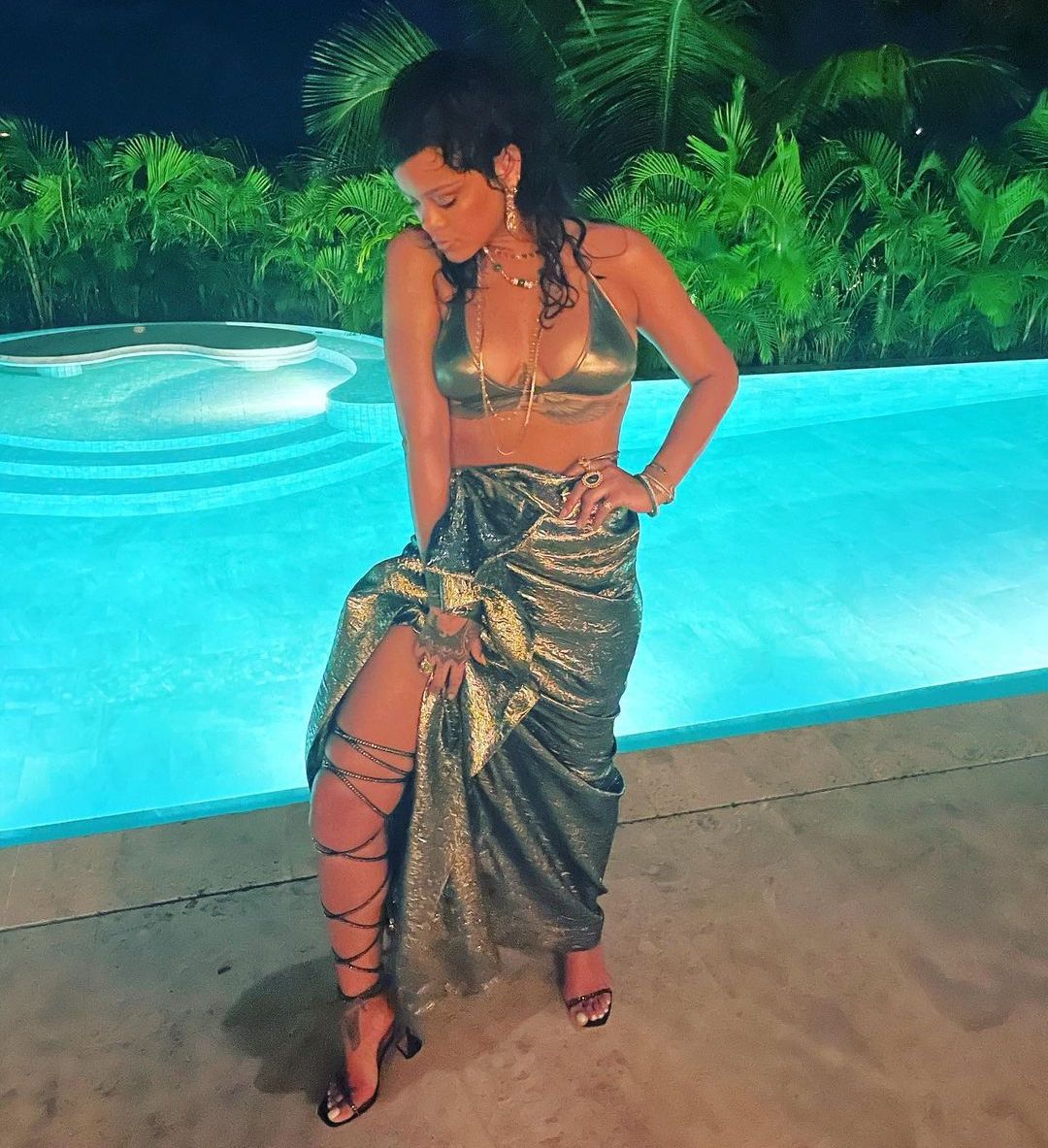 "Once upon a time there was only Lil Kim, that was reigning and doing good. But now, I could tell you: I would love to collab with Nicki Minaj, I would love to collab with Cardi B, I would love to collab with Megan Thee Stallion. So I mean the rappers are doing good," she said.
She added: "That's what the focus should be, about the amount of women that's doing well in both genres at the moment. Because back in the days, it wasn't like that. I remember times when it was just me. A lot of the females that's out now, they weren't there. It was just Spice. And once upon a time it was just Lady Saw. So right now the focus should be woman empowerment," she continued.
Her inspiration behind wanting to do the track is her genuine love of music and her belief that collaboration can help put dancehall further on the world map.
"I'm a fan of music. Even now I want to highlight to people that so many female rappers are doing extremely well and it wasn't like that in the past. Just like for me, in Dancehall genre as well, there's so many females that's out now — whether they want to show me the respect — you know, it wasn't like that like a couple years ago. So we all have to embrace each other and you know, we have to give dues," she added.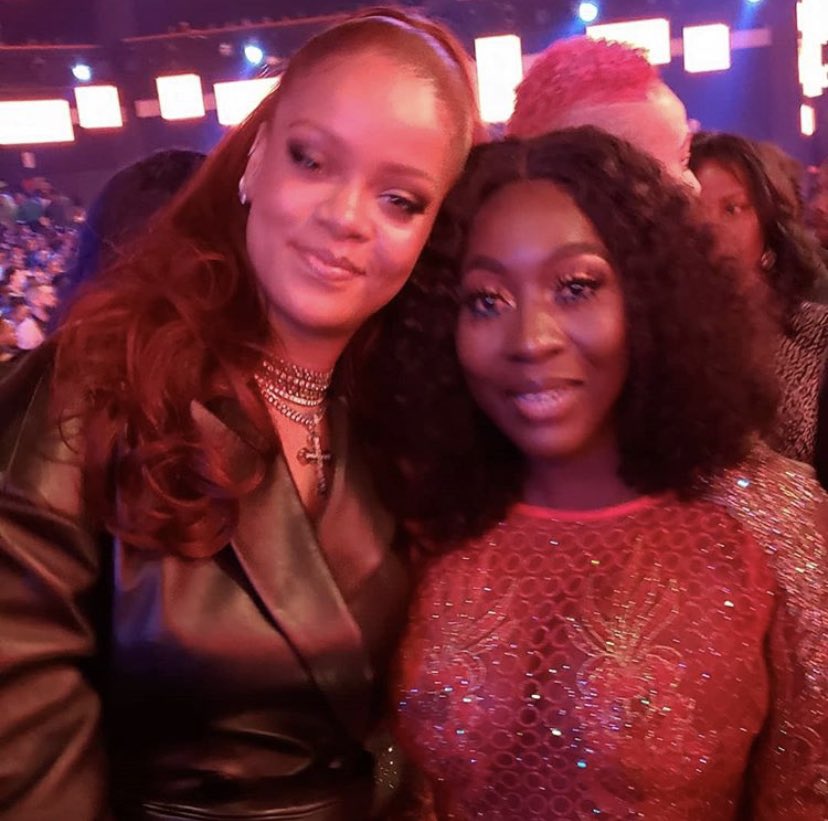 Such a track would do well to showcase female empowerment, she continued. "A lot of people are tearing down each other but we need to do just like our women who are stepping up to the plate right now and all of us are doing good."
The "Needle Eye" singer has never hidden her love for Rihanna and Nicki Minaj. Two women whose success story seems to resonate with her. In 2019 during a sit down with BET, she explained her admiration of Nicki Minaj as she gushed about a DM she received.
"I like her as an artist, and I look up to her, I've been rocking with her for years now, and I like her style, everything about her. Then one day she got up on Instagram, and she posted me, she posted my video, and she tagged me and was like 'oh Spice official sick.' She wrote this long speech about me that she thought I was very lyrical and she loved the song, and you know just bigging me up and congratulating me," she said at the time.
In 2016 she reacted to a new look that Rihanna endorsed. As far back as that, she's been hoping to have a collaboration with Rihana. "My idol this @badgalriri did I ever tell you how much I love and admire your journey. Waiting patiently for my dream Collab," she said.
When it comes to dancehall, Spice also indicated a few of her compatriots that she would like to jump on a track with. They included Shenseea and Jada Kingdom, even though they recently seemed to have some sort of falling out when both deejays unfollowed her for different reasons.
View this post on Instagram
"In dancehall, there's alot of females that's doing extremely well, as well. Jada Kingdom is doing well, Shenseea is doing well, Pamputtae out there, we all doing well," she said.
The "Frenz" singer also added that she was excited following the success so far of her latest collaborative effort with Shaggy and Sean Paul. She briefly described their chemistry when creating the track and said that it was a win for dancehall.
"Dancehall is huge, it's impactful, so it's good to see that we can come together and collab on a song like Go Down Dey. It's been doing extremely well," she said. It would be quite an achievement if she could get an all-female collab in dancehall done as other female deejays have tried unsuccessfully.
Last year in December 2020, Shenseea expressed her frustration with her attempts. "It's not that I don't try to do collabs you know especially with Jamaican artists, is just dem nuh waah do none wid me. Really and truly. I mean my manager [Romeich Major] has reached out to a lot of females… Dem nuh waah do nuh song wid mi so wah me fi do?" she said on Instagram Live. That was in reference to her attempt to collaborate with Spice. While it's not impossible, it will take some doing as both women are busy getting ready to drop their debut albums this year.
Share this: